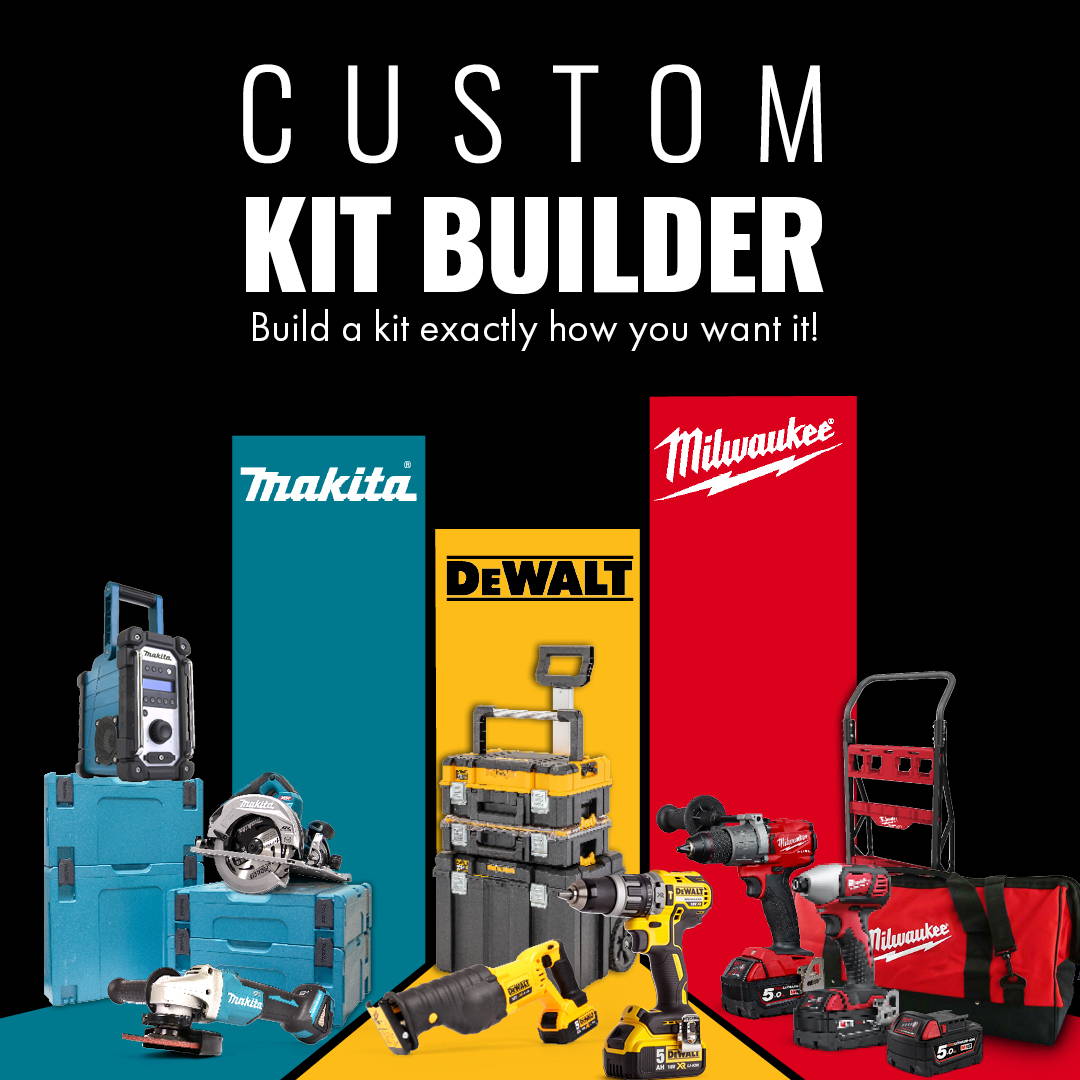 Have you ever wanted to build your own custom power tool kit? We are pleased to present the ITS Kit Builder. A brand new way to shop for cordless tools and build up a kit with the exact content you want. Simply decide on the brand batteries and charger, then add all the tools and cases that you could ever want and need.
Don't waste money on tools that you'll never use! Kit Builder allows you to create your kit exactly how you want, with a discount based on your spend.
THE BENEFITS OF CUSTOM KITS
Build your own kit, exactly how you want.
All the top brands including Makita, Dewalt, Milwaukee & more...
Quick and easy to use, build your kit on one webpage.
The Bigger the kit, the bigger the discount.